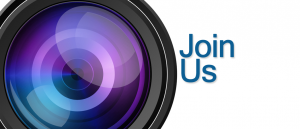 From the first Thursday in September, until about mid May, Swindon Photographic Society meets on Thursday evenings at 7.30pm.
The Western Community Centre, Somerset Road, Rodbourne, Swindon,  our uusual venue is currently closed due to government guidelines concerning Covid19. To join us and have access to our virtual meetings on Zoom please email; membership@swindonphotosoc.org.uk
Please see the Event Calendar page for more information on our meetings, workshops, summer events and activities.
Membership
Our membership rates for 2019/2020 are unchanged as follows:
Full Membership: £50 per annum
Concessions: £45 per annum
Under 18s: £32 per annum
Non Members/Visitors: £5 per evening (up to 3 visitors fees will be refunded if joining subsequently)
After January 1st: rates will be reduced on a pro-rata basis
What do I get for the Money?
Over the course of a year, this is what is available to members. 4 interactive evenings 7 workshops 10 guest speakers 16 competitions 10 visiting Judges 6 other clubs visiting for competitions 4 international salon presentations 7 Summer programme evenings to local venues
Privacy Policy
Click here for details of our privacy policy